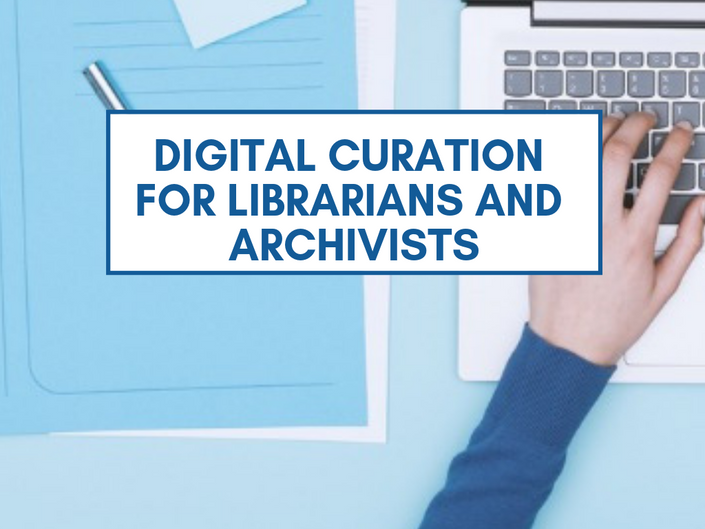 Digital Curation for Librarians and Archivists
6-Week Course starts FALL 2021
This course is currently not open for enrollment. Click here to be notified when enrollment opens.
Course Description
Digital curation is the selection, preservation, maintenance, collection, and archiving of digital assets. While there are a variety of resources out there, very few focus on the absolute, complete beginner. This course is aimed at the digital curation novice and is broken down into four sections for an easy grasp on the subject.

1. An introduction to the topic, focusing on defining digitization, digital preservation, digital curation, and their importance.
2. Understanding if digitization is right for you and what is needed to get a digital project started.
3. General guidelines for any digital curation project.
4. Step-by-step instructions for the most popular types of digitization and digital preservation projects including photographic materials, paper and bound materials, audio, and audiovisual materials.
Learning Objectives
By the end of this course participants should be able to:
Understand the differences between digitization, digital preservation, and digital curation

Create policies related to digital preservation and collection of digital objects.

Recall the principles of creating good digital objects
Understand how to record appropriate metadata
Utilize workflows and checklists to guide throughout the digital life cycle
Your Instructor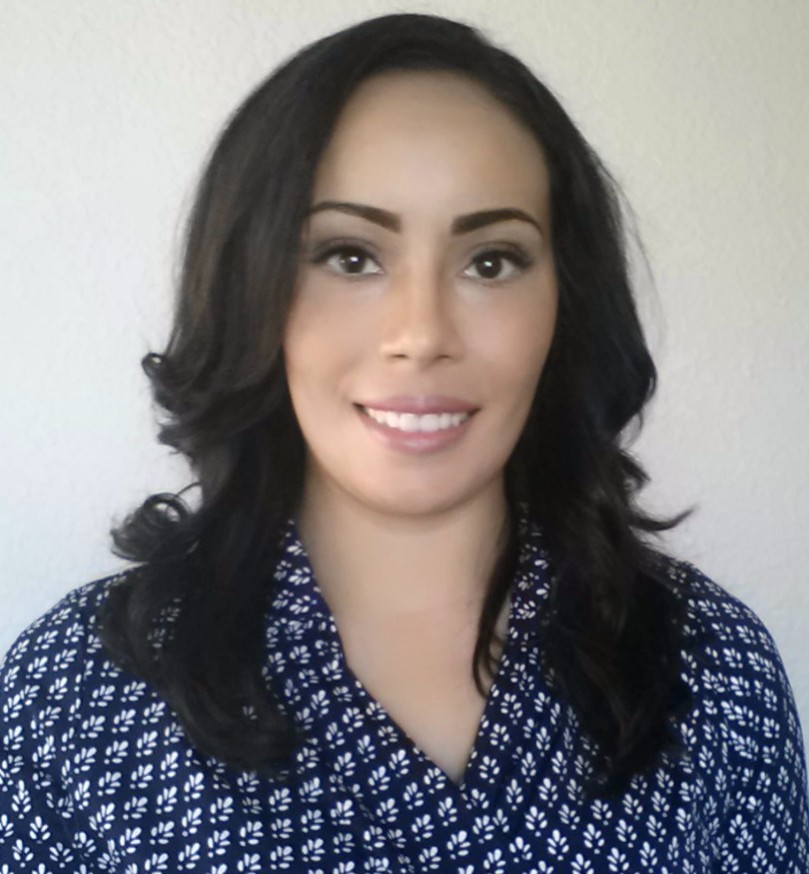 Carmen Cowick provides training, support, and consulting services for libraries in the areas of preservation and collections care. She previously worked as a preservation specialist at Amigos Library Services and in the library and archives of The American Irish Historical Society, The Seamen's Church Institute, and the Special Collections department at CUNY Queens College. She received a bachelor's degree in art history and a master's degree in library science with a certificate in archives and preservation of cultural materials from CUNY Queens College in New York City.
Carmen has written numerous scholarly articles on preservation-related topics and is the author of the books Digital Curation Projects Made Easy and Crash Course in Disaster Preparedness.
Frequently Asked Questions
When does the course start and finish?
This course starts on TBD, FALL 2021.
It is an asynchronous online course designed to be completed in 6 weeks.
Participants will spend approximately 2 hours each week on viewing lectures, answering quizzes, and completing written assignments.
It is recommended that you complete each week's work within that week to stay in sync with other learners.
When is the last day for registration?
TBD
Will the instructor be available for feedback and questions?
Absolutely! Your instructor will provide feedback for each assignment and will be available via email for any questions you may have. A discussion area is also available where participants can post questions.
How long do I have access to the course materials?
You will have unlimited access for three months from the start date of this course.
Will I receive a Certificate of Completion?
In order to receive a Certificate of Completion you must: .
1. View all video lectures .
2. Answer all quizzes .
3. Complete all assignments .
When you complete these three items you can expect to receive you certificate within 2 weeks
I am having trouble enrolling. Help!
We're sorry to hear this. Here are some options:
1. Try enrolling with a different browser or with a different device (laptop, tablet, smart phone, etc.)
2. Email us at
[email protected]
for an invoice. This will be emailed to you and you can pay through the link provided in the invoice.
What if I am unhappy with the course?
We would never want you to be unhappy! If you are unsatisfied with your purchase, contact us in the first 14 days and we will give you a full refund.
Course enrollment opening soon.