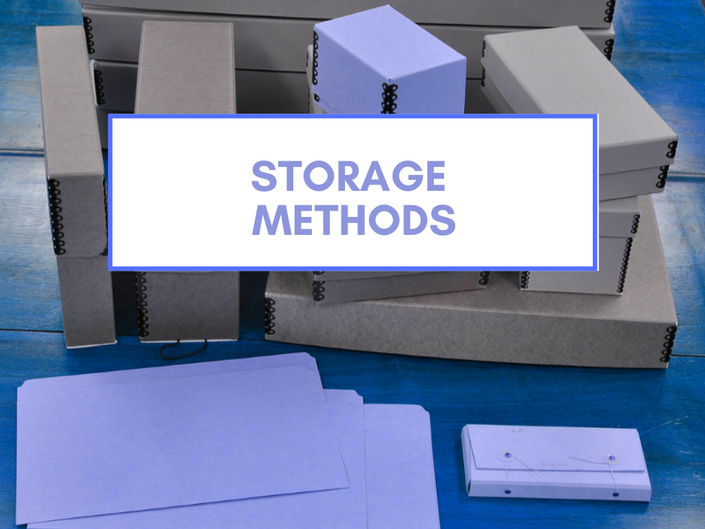 Storage Methods: The Best Ways to House Items in Your Collection
2-Week Course Starts MAR 13, 2023
Course Description:
This course will teach the best storage and handling practices for a variety of items commonly found in an archive or library. Learn the best way to store bound materials, photographic prints, motion picture film, newsprint, textiles, oversized materials, CDs and DVDs, and much more.

Learning Objectives:
Identify poor storage practices commonly found in collections.

Recall and apply proper handling guidelines for different materials in collections.

Design safe storage environments for a variety of materials.
Total Course Hours: 5 Hours/ .5 CEU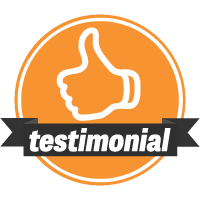 "This class covers a wide variety of materials that libraries, historical societies, and private homes may want to preserve. For each type of item, a breakdown is given with best practices and materials. Everything is presented clearly, and there's minimal repetition of information. It's an excellent class that I wish could have lasted even longer!"
- Iris Johnston, Library Specialist, Scranton, Pennsylvania
Your Instructor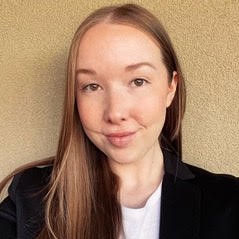 Maegan Squibb is the Photo Archivist at the Cape Ann Museum located in Gloucester, Massachusetts. Previously, Maegan worked as the Archivist for Endicott College, interned at the Boston Architectural College Archives, and volunteered at the War Eagles Air Museum. In her free time, Maegan holds several positions in her local chapter for Daughters of the American Revolution including Chapter Librarian, Chairman for the Museum Outreach Committee, and Chairman for Historic Preservation. She received her Master of Library and Information Science with a concentration in Archives Management from Simmons University.
Frequently Asked Questions
When does the course start and finish?
This course starts on MAR 13, 2023.
It is an asynchronous online course designed to be completed in 2 weeks.
Participants will spend approximately 2.5 hours each week on viewing lectures, answering quizzes, and completing discussion, reading, and written assignments.
It is recommended that you complete each week's work within that week to stay in sync with other learners.

Will the instructor be available for feedback and questions?
Absolutely! Your instructor will provide feedback for each assignment and will be available via email for any questions you may have. A discussion area is also available where participants can post questions.
Will I receive a Certificate of Completion?
In order to receive a Certificate of Completion you must:
1. View all lectures
2. Answer all quizzes
3. Complete all assignments
When you complete these three items you can expect to receive you certificate within 2 weeks.
How long do I have access to the course material?
You will have unlimited access for 3 months from the start date of this course.
I am having trouble enrolling. Help!
We're sorry to hear this. Here are some options:
1. Try enrolling with a different browser or with a different device (laptop, tablet, smart phone, etc.)
2. Request that we send you an invoice. This will be emailed to you and you can pay through the link provided in the invoice. Send us an email at
[email protected]
When is the last day for enrollment?
Friday, MAR. 10th