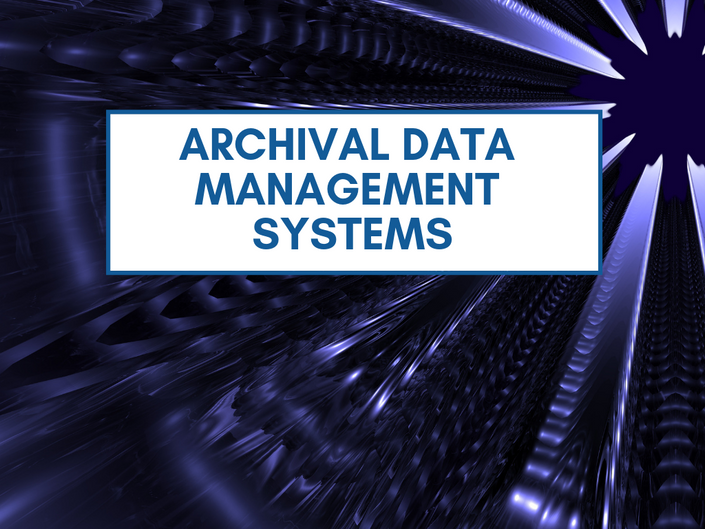 Archival Data Management Systems
4-Week Course Starts February 22, 2021
This course is currently not open for enrollment. Click here to be notified when enrollment opens.
Course Fee: $175.00 USD
Course Description
This course will provide an overview of archival data management systems. Participants will learn the concept of the information life cycle and its influence on the use and retention of archival data. Methods for evaluating the different types of systems and their appropriateness for handling different types of data will be covered. System software discussed include ArchivesSpace, PastPerfect 5.0, DSpace, and CONTENTdm. The course will culminate in developing a plan for implementing an archival data management system that best addresses a hypothetical data set.
Quizzes, discussions, and a written assignment will allow participants to utilize the knowledge gained from this course.

Learning Objectives
By the end of this course, participants will be able to:

Define archival data management systems and discuss the concept of the "information life cycle," as it relates to data management.
Differentiate between the primary roles of archival data management and appraise examples of these systems based on cost-effectiveness and usability.
Develop a hypothetical plan for implementing a system that most appropriately manages a given set of archival data.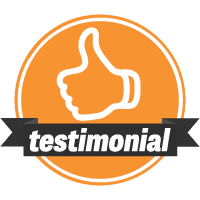 "I could tell that [my instructor] Brandon was a qualified professional who had experience with what he was teaching. The readings he presented were excellent. I am more prepared to help make good choices for my institution based on my classwork."
- Rachel Stock, Local History Librarian, The Field Library, Peekskill, New York
Your Instructor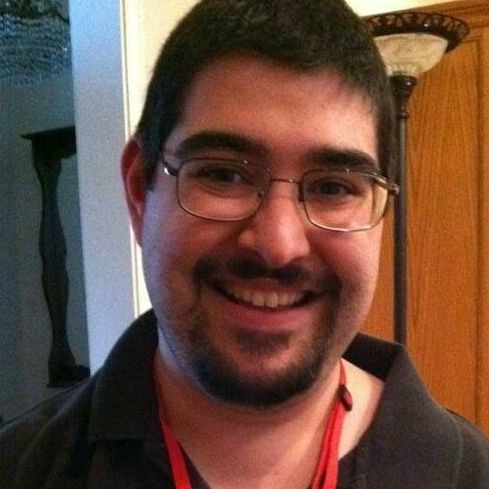 Brandon Murray is a Certified Archivist who works in a local history archive at a Dallas-Fort Worth area public library. He has a Bachelor of Arts degree in History from the University of Texas at Arlington, and a Masters of Library Information Science degree from the University of North Texas. Brandon's previous experience includes over two years of digitization and cataloging of special collection items for the Norwick Center for Digital Solutions at Southern Methodist University.
Frequently Asked Questions
When does the course start and finish?
This course starts on Feb. 22, 2021.
It is an asynchronous online course designed to be completed in 4 weeks.
Participants will spend approximately 2 hours each week on viewing lectures, answering quizzes, and completing discussion, reading, and written assignments.
It is recommended that you complete each week's work within that week to stay in sync with other learners.

When is the last day for enrollment?
Friday, February 19th.
Will the instructor be available for feedback and questions?
Absolutely! Your instructor will provide feedback for each assignment and will be available via email for any questions you may have. A discussion area is also available where participants can post questions.
How long do I have access to the course materials?
You will have unlimited access for 3 months from the start date of this course.
Will I receive a Certificate of Completion?
In order to receive a Certificate of Completion you must:
1. View all lectures
2. Answer all quizzes
3. Complete all assignments
When you complete these three items you can expect to receive you certificate within 2 weeks.
I am having trouble enrolling. Help!
We're sorry to hear this. Here are some options:
1. Try enrolling with a different browser or with a different device (laptop, tablet, smart phone, etc.)
2. Email us at
[email protected]
for an invoice. This will be emailed to you and you can pay through the link provided in the invoice.
What if I am unhappy with the course?
We would never want you to be unhappy! If you are unsatisfied with your purchase, contact us in the first 14 days and we will give you a full refund.
Course enrollment opening soon.