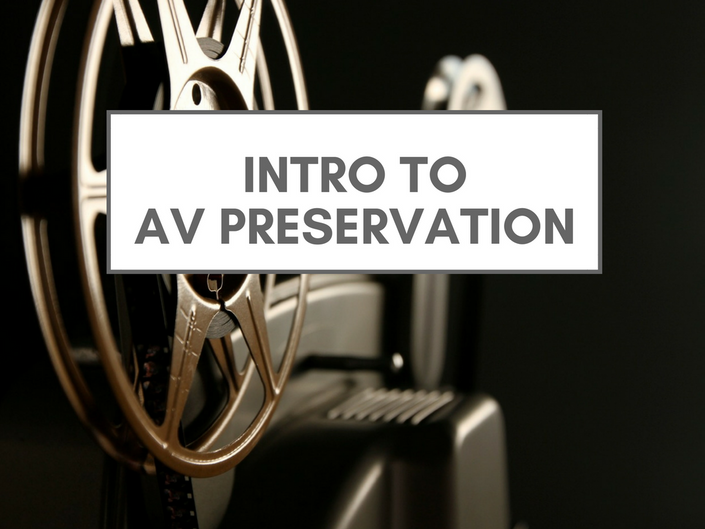 Intro to AV Preservation
4-Week Course Starts OCT 09, 2023
Course Description:
This course provides an overview of the long-term care of audiovisual materials. Participants will learn the properties of the major categories of audiovisual materials, how to identify different media, and what their risk factors are. Building on this, the course will delve into working with audiovisual materials in an archival context, including storage, migration/digitization, and collection management. The basic properties of audiovisual files will be outlined, as well as different file formats and codecs for both popular use and for preservation. Overall, participants will gain an outline of audiovisual preservation tasks and issues, with reference to further tools and resources. In-class exercises and written assignments will focus on practical scenarios.
Learning Objectives:

•
Describe the major categories of AV materials and their properties and i
dentify preservation strategies for these materials
• Explain the properties of digital AV files
• Give examples of different digital AV files
• Demonstrate an understanding of digitization workflows
• Locate relevant resources and information related to AV preservation
Total Course Hours: 10 Hours/1 CEU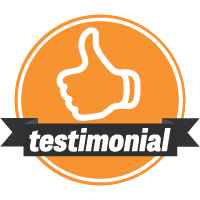 "This course was an excellent introduction to AV preservation and media identification. I learned so much in just a few weeks. I will be able to immediately apply everything I learned to my work!"
- Olivia Radbill, Local History Librarian, South Pasadena, California
Your Instructor
Kendra Long came to the world of AV archiving from film production, where she has credits working for Sony, Warner Brothers, and Fox Television as an art department researcher. Pivoting to audiovisual archiving was the natural progression for a career spent in copyright clearances and research. She graduated from Simmons University with a MLIS in Archives Management, and recently received a Digital Archives Specialist certification from the Society of American Archivists.
Kendra currently works as a Digital Asset Manager for the Bureau of Indian Education.
Frequently Asked Questions
When does the course start and finish?
This course starts on OCT 09, 2023 It is an asynchronous online course designed to be completed in 4 weeks.
Participants will spend approximately 2.5 hours each week on viewing lectures, answering quizzes, and completing discussion, reading, and written assignments.
It is recommended that you complete each week's work within that week to stay in sync with other learners.
When is the last day for enrollment?
Friday, OCT 6th
Will the instructor be available for feedback and questions?
Absolutely! Your instructor will provide feedback for each assignment A discussion area is also available where participants can post questions.
How long do I have access to the course material?
You will have unlimited access for 3 months from the start date of this course.
Will I receive a Certificate of Completion?
In order to receive a Certificate of Completion you must complete the following each week:
1. View all video lectures
2. Answer all quizzes
3. Complete all assignments
When you complete these three items you can expect to receive you certificate within 2 weeks.
What if I am unhappy with the course?
We offer a 14-day refund (from the day the course starts) on all asynchronous courses. Send your refund request to
[email protected]
.
I am having trouble enrolling. Help!
We're sorry to hear this. Here are some options:
1. Try enrolling with a different browser or with a different device (laptop, tablet, smart phone, etc.)
2. Email us at
[email protected]
for an invoice. This will be emailed to you and you can pay through the link provided in the invoice.